Brain Injury Lawyer in Reseda CA
---
Car accidents, sports injuries, falls, and other events causing a severe jolting or blow to the head, are the leading causes of brain injuries. Often these injuries exhibit no outward visible signs of injury (ie. blood, contusions, bruising, etc…), so they often go undiagnosed. Nonetheless, they can be devastating. The consequences of an injury to the brain are life-altering, and when caused by the negligent actions of an individual, business, unsafe premises, defective product, dog attack, or government entity you need the legal representation of an aggressive brain injury lawyer from The Law Offices of Rosenstock and Azran.
We have extensive experience covering decades in this field, resulting in substantial favorable recoveries for our clients, and are prepared to fight for your rights or that of your loved one when a brain injury is present.
Schedule a no-obligation confidential consultation with us today and let us hear your story. You need to turn towards your health and your recovery and allow us to take care of the legal battle to fight for the compensation you deserve. We are ready to help you and your family get back on your feet physically, emotionally, and financially after having experienced such a devastating accident.
FAQ
What are the main challenges in traumatic brain injury claims?
There are many challenges associated with a claim related to a brain injury. To begin with, the victim may have no recollection of the accident or they may have lost the ability to express themselves to transmit information on the incident to those around them. A brain injury may come with a loss of the victim's cognitive abilities, may produce emotional disturbances, or be associated with diminished consciousness, making it almost impossible for a jury to understand the details of the case. Also, a jury may more easily empathize with a victim that has lost a limb, since this is something easy to verify, than with a victim that claims to be suffering from the effects of a brain injury when this is not easy to measure or grasp.
That is why having the assistance of a knowledgeable brain injury attorney from The Law Offices of Rosenstock and Azran is of particular importance in brain injury cases. Our personal injury lawyers have the understanding of legislation and case law that is needed to handle complex brain injury claims successfully. Our main goal is to pursue maximum compensation for our clients with brain injuries.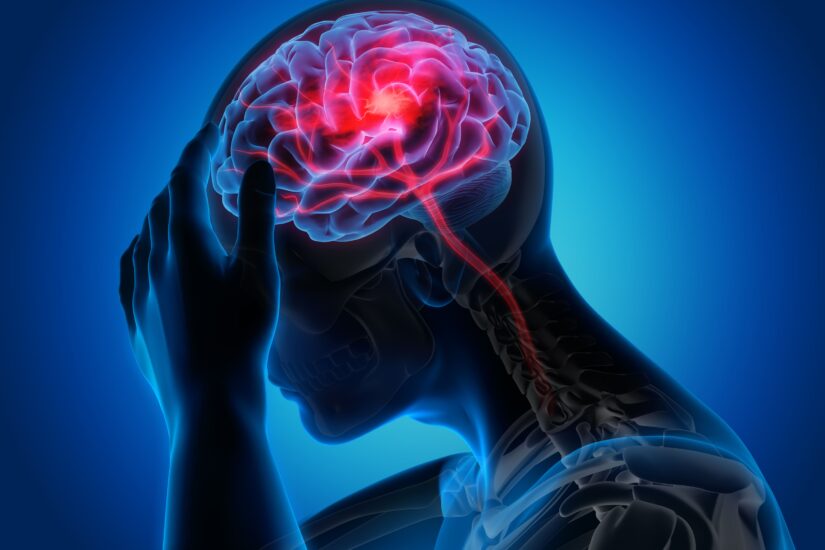 What are the main causes of brain injuries?
Brain injuries can be the result of many different types of accidents. We have helped victims of brain injuries after incidents involving:
Pedestrian accidents
Motorcycle accidents
Car accidents
Truck accidents
A Fall from heights
Workplace accidents
Inadequate security
Boating and swimming accidents
Defective products
If you or a loved one is dealing with a brain injury due to any of the above scenarios or for any other reason, we will bring a claim for compensation in your name. You are likely to be dealing with enormous medical bills, and the negligent party needs to take responsibility for their actions. Call us today.
How do you prove that a brain injury exists?
When you file a brain injury claim, it is important to be able to document the actual damage that occurred. However, a regular MRI will not show microscopic damage that happened at the cellular level and may allow the other party to claim that there is no brain injury. Fortunately, today's cutting-edge technology allows the victim of a brain injury to use an enhanced MRI called ASL, which measures grey matter. This imaging technique uses a special method to measure diminished blow flow in the areas of the brain that are scarred and inflamed due to trauma. Scarring and inflammation at the cellular level mean there is damage to the brain cells at the microscopic level.
You may also get a technique called Diffuse Tenser Imaging which has been available for many years. Its purpose is to help measure the damage to the white matter in the inner part of the brain. This allows you to have objective proof of the damage.
Your doctor should be able to determine what tools to use to diagnose and understand the nature and extent of your injuries. The images that these studies reveal will help us build a strong case on your behalf.
How can a brain injury lawyer in Reseda, CA from The Law Offices of Rosenstock and Azran help you with your brain injury claim?
Dealing with a brain injury means coping with a brain that has its normal functions disrupted. In some cases, this disruption can be temporary, while in others, it can be permanent. Having a team of brain injury lawyers from The Law Offices of Rosenstock and Azran fight to get you compensation from an insurance company or the negligent party means you can let go of some of your stress and let us handle the legal aspects of your case.
We understand that you are going through a difficult time and are prepared to fight to make sure you will be fully compensated for your pain and suffering. To achieve this, we will:
Investigate the accident that resulted in the brain injury.
Interview witnesses, analyze your medical records and police report, gather photographs and video of the scene of the accident, and collect all the evidence possible to back your claim.
Call upon medical experts and other specialists to help us build and value your case.
Negotiate with the other party to secure the optimal settlement on your behalf.
Prepare to bring your claim in front of a jury if no settlement can be reached with the other party.
We provide individualized service, treating each case as if it is a "million-dollar case" by fighting tirelessly against the defense, to capture every dollar you are entitled to. Call us today and let us start fighting for you.