Premises Liability Attorney Encino
---
The owner, proprietor, lessee, and management company of a retail establishment, a restaurant, a market, hotel, apartment building, condominium, an office, or a residence, must take certain actions to ensure guests and visitors to their property are safe from harm. This means continuous monitoring of their premises to detect any hazards that may be present, and taking any necessary actions, including posting adequate warnings, to correct them. If someone is injured because the property owner failed to take corrective measures when danger was present, they could be determined to be negligent and liable for the injuries. These principles may also be applicable to dangerous conditions of public property, where a governmental entity may be liable.
If you were visiting another party's property and sustained injuries, you may be wondering if there is any recourse available to you. At The Law Offices of Rosenstock and Azran in Encino, we advocate for people who find themselves in this situation. A premises liability attorney from our team can assist you in pursuing the compensation you may require to cover your medical bills and the income you have been unable to earn while recovering your health. Call us today for a free consultation and case evaluation.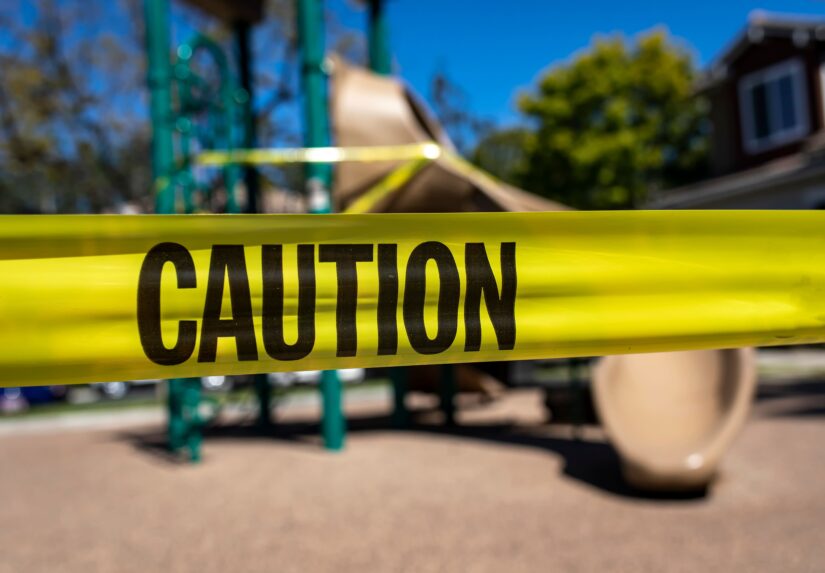 FAQ
What is a premises liability case?
If you have sustained injuries when on the property of someone else, and the owner or manager of this property knew or should have known a particular hazard was present, you are eligible to file a premises liability lawsuit.
The first step taken when pursuing this course of action is our attorney conducting an investigation to discover the cause of your accident. There are several tools at our disposal such as police reports, incident reports, videos of the incident recorded on surveillance cameras, statements from witnesses who were present before, during, or after when the incident occurred, and more.
Several situations may have been present the moment you slipped, tripped, or lost your balance and fell, causing your injuries. Among them:
Wet or oily floors
Unanchored tiles
Loose carpeting
Poor lighting
Staircases with loose or no handrails
Staircases with unusually tall steps (rise)
Staircases with unusually shallow steps (run)
Tripping hazards
Slipping hazards
Hazards not readily visible or apparent
Debris in the walkway
An object that fell
Exposure to toxic chemicals
An unrestrained animal
Failure to warn of any of the foregoing conditions
Once the cause of your accident has been uncovered, our premises liability attorney in Encino will work tirelessly in our effort to establish:
The property owner or manager had a reasonable obligation to keep guests and visitors to their premises safe from harm
That they breached this obligation by failing to remedy a hazardous condition
That you suffered injuries and damages as a result
We can help you prove these elements, file your claim, negotiate with the insurance company, and prepare a strong case and solid strategy.
What damages can you recover in your premises liability case?
Your injury-related losses may include:
Medical expenses, past, present, and future
Loss of Income, bonuses, tips, and commissions lost
Reduced future earning capacity
Pain, suffering and mental anguish
Scarring and disfigurement
Emotional distress
Any other out-of-pocket losses
Image: https://www.census.gov/library/stories/2021/04/who-had-medical-debt-in-united-states.html
To place a value on your claim, we will evaluate your losses by assessing:
The expected time of your recovery
The time you will miss from work
Whether you will be able to return to the quality of life you enjoyed before your incident
If you contributed in any way to the accident
We will evaluate your damages and losses to make sure you get the fairest settlement possible.
What can you expect from a premises liability attorney from The Law Offices of Rosenstock and Azran?
If you sustained while visiting a residence, store, or business, you are likely to encounter some resistance from the responsible entity. Additionally, many business and property owners tend to carry liability insurance which for many businesses is a requirement. However, it also happens that insurance companies are not willing and eager to settle a claim in good faith. That is why managing and aggressively prosecuting your insurance claim is one of the many services you can expect from your personal injury lawyer.
When you obtain legal representation from The Law Offices of Rosenstock and Azran, you can expect:
Constant Communication
Your lawyer will never be further away than a phone call or text. You will always receive a reply to your questions and concerns.
Support From a Law Firm You Can Trust
You are not the first premises liability case we have handled. We have had success in countless cases like yours, resulting in substantial favorable recoveries for our clients.
We always provide individualized service, fully informing all our clients of their legal process and clearly explaining your options and the probable outcome for each. We treat each case as if it is a "million-dollar case" to capture every dollar you are entitled to.
An Evaluation of Your Damages
Placing a fair value on your premises liability case is not only a matter of pulling a number out of a hat. We take time to conduct a full evaluation of your case, understanding the value of your past, present, and future healthcare expenses. We also understand the value of your financial losses due to the income you have lost while recovering from your injuries. We evaluate all damages as they relate to your particular situation.